We first ran this story in 2015, but felt it absolutely necessary to share the love again. Enjoy!
Tim worked at Mass Med in their business intelligence and analytic department. He dreamed of having a garden at work and came across an article about Green City Growers and its corporate wellness program at Harvard Pilgrim Healthcare. Tim reached out to HR and Jessie Banhazl to see if Mass Med could do a similar program.
A few months later on June 1st 2011 I showed up as a GCG farmer to teach the company's first ever garden education program. Tim introduced himself as the point-person and gave me a detailed spreadsheet highlighting his coworkers vegetable preferences. I thought wow, this dude loves spreadsheets.
Every Thursday, Tim would bring down his Bose stereo and play classic rock jams while the Mass Med garden grew from seedlings to trellising tomato vines. During those first few months we had a lot of fun building community at Mass Med and getting to know each other.
I knew I was starting to crush on Tim big time, but I wanted to keep it professional and cool. That only lasted for so long and eventually I invited Tim to come see some bluegrass at The Burren in Davis Square with some other GCG folks and 8 of my best girl friends. By the end of the night, everyone had gone home but Tim and I. Despite the fact that Tim spilled an entire beer on my lap that night, my intuition was telling me that this guy might actually be the one.
On our two year anniversary, Tim brought me on a surprise adventure to the Mass Med garden. At first I have to admit I was a bit surprised. "Babe why are you bringing me to our work sites???" He then laid out an epic spread of cheese, fruit, bread and rosé and presented me with a book he had written with memories from our last two years together. His amazingly talented friend hand painted illustrations to go with the memories, and on the last page there was a picture of the very picnic we were having.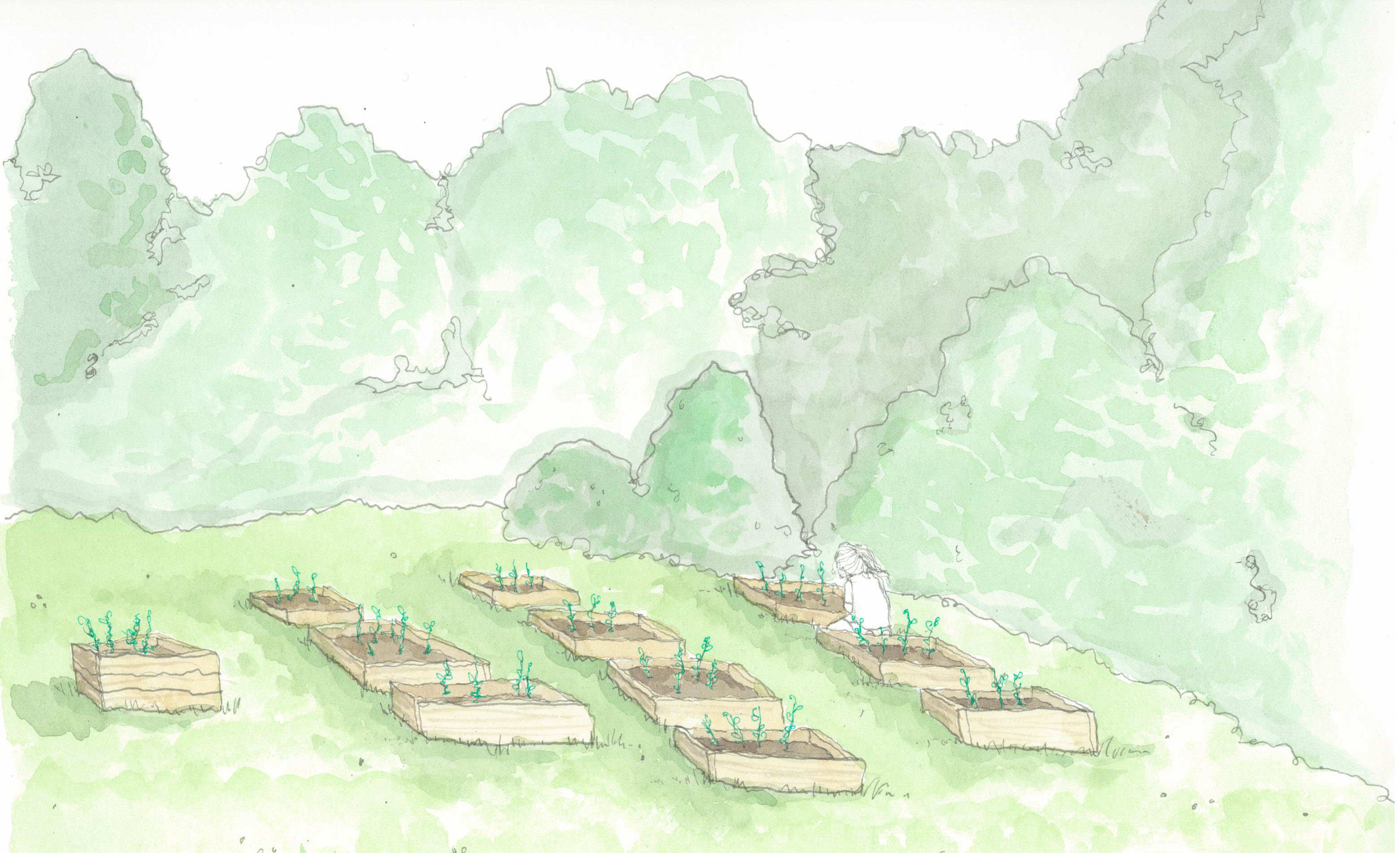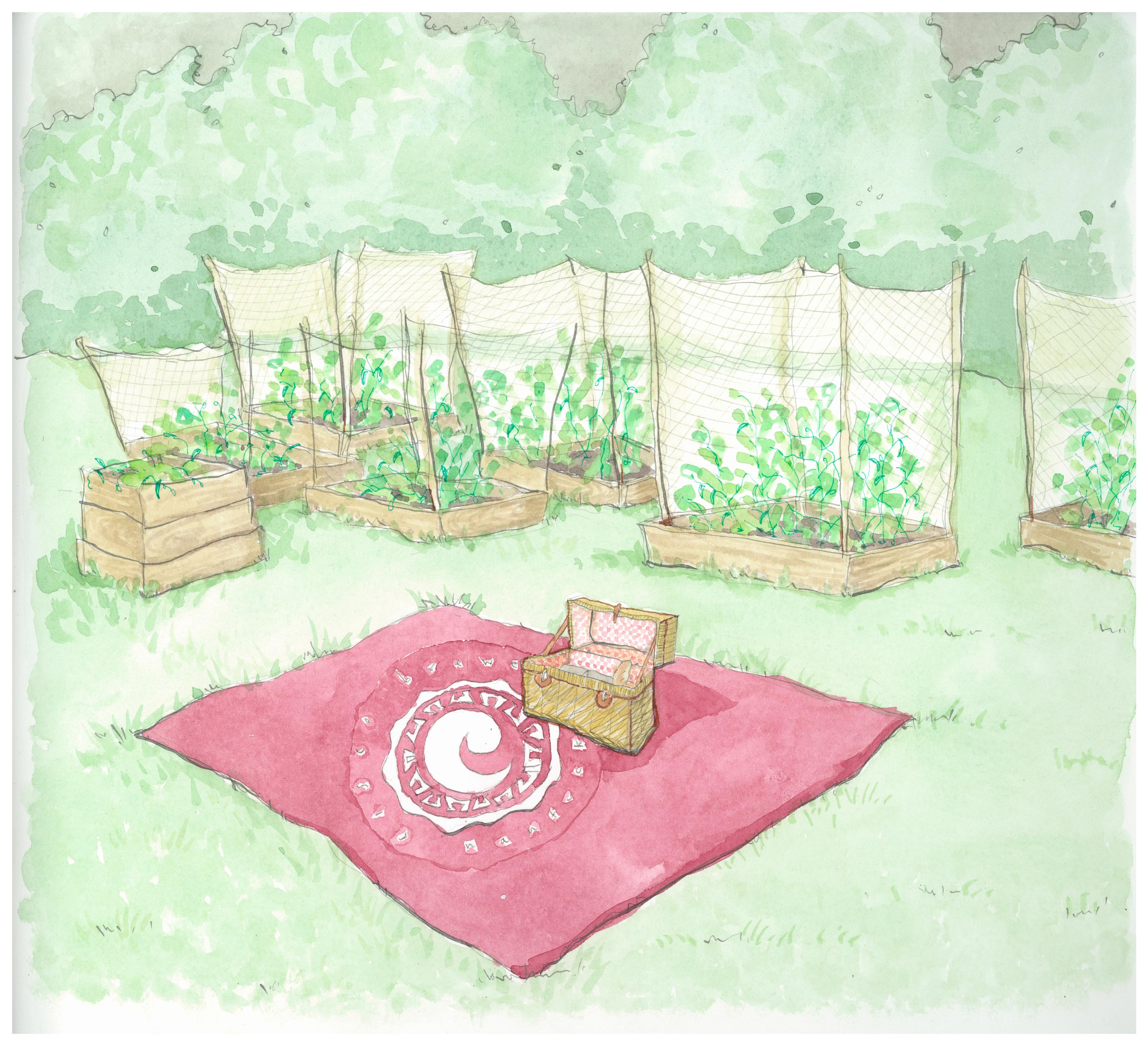 Then Tim popped the question and I said yes!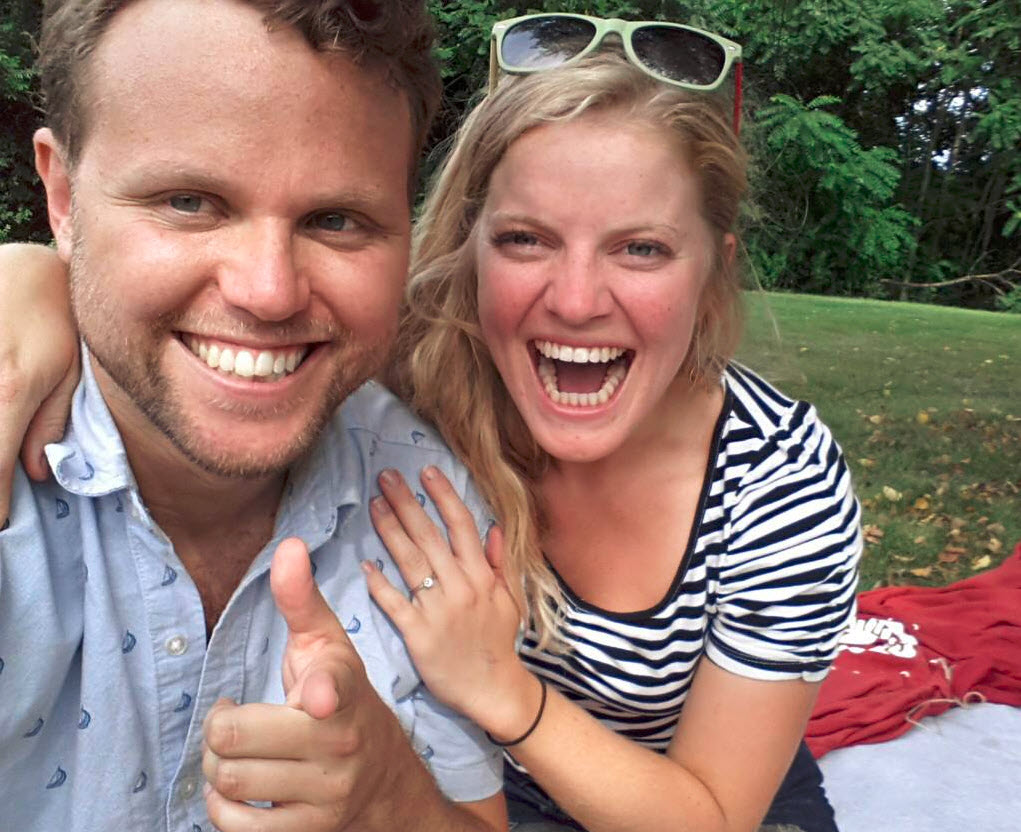 3 months later, Tim and I sold all of our stuff and moved across the country via Amtrak train. Today we live together in Berkeley, CA where we are avoiding all the snow that is falling in the north east. I am currently pursing my MBA and working as Program Director at a youth development non-profit in San Francisco. Tim is working at Gap Inc. as a Senior Data Analyst (dude loves spreadsheets). In between work and school we spend our time exploring the Bay Area and all of its awesomeness.
2.14.16 Update: T & T made it official on August 1st 2015. We said their I'do's surrounded by many family and friends, including some of the GCG staff who witnessed Tim and Tany's first encounters ​back at the Mass Med Garden!We have so much to be grateful for and can't wait for all the adventures that are to come. Here's to love and GCG…Happy Valentines Day!
Happy Valentine's Day!
—
So, forget Tinder. Request a garden program at your office and fall in love the good old fashioned organic way. It worked for Tim and Tany! Cheers and congratulations from GCG! xoxo.